Vegas, baby!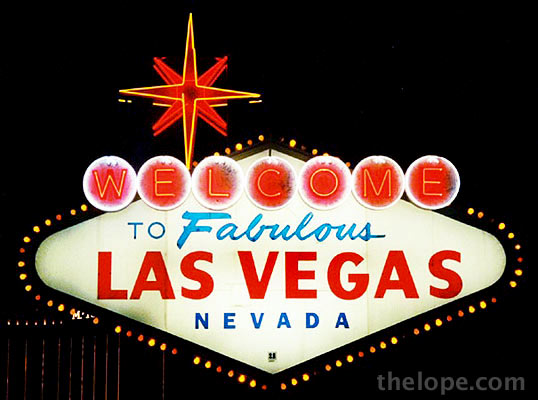 We reached Las Vegas at nightfall and stayed at the Plaza Hotel. I had never been there, having no interest in gambling and assuming Vegas to be a shallow, neon-lit crucible of addicitions where stale music acts go to die. It is; but it sure is pretty. The Pioneer Cowboy is a Vegas icon. His arm no longer moves but the various neon pieces in his face make him wink and move his cigarette.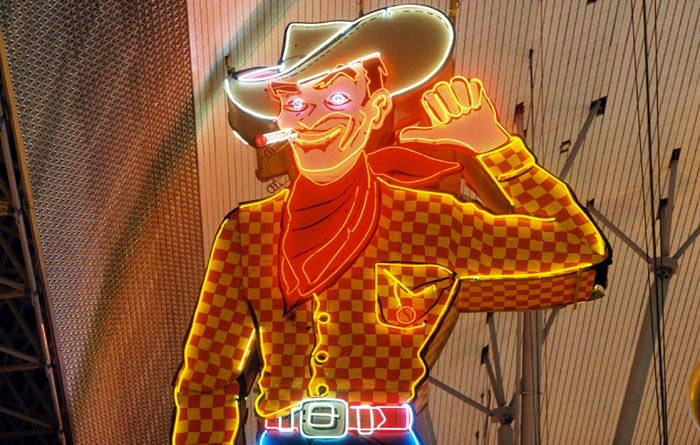 The cowboy, along with three blocks of Fremont Street, known as the Fremont Street Experience, is covered by an electronic canopy. I wasn't crazy about the hanging speakers, as they often obstructed what would have been my favorite views of the signs.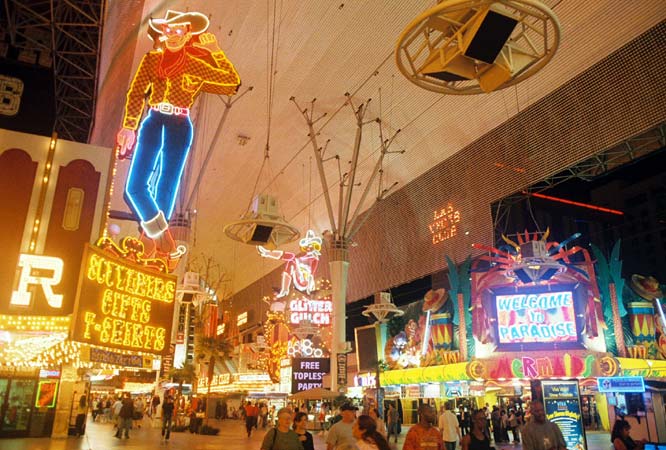 The cowboy has company across the way. I was surprised to see that the neon cowgirl is above Glitter Gulch, a strip club which advertises it's wares on a big screen TV overlooking the pedestrian mall.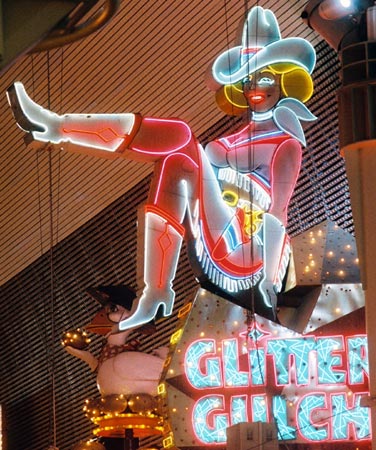 I had heard that Las Vegas had veered toward a family appeal; the girls on the big TV, topless save for the words "Ooops" or "Zounds", seem to indicate otherwise. I wasn't offended, but was a bit surprised.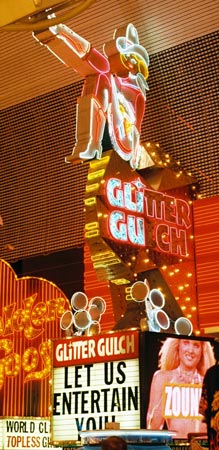 At night, every hour, on the hour until midnight (at least while I was there) the neon lights along the covered stretch of Fremont are turned off and a video show plays across the canopy, over the pedestrian mall. Sometimes these were music videos, at other times they were more like video game graphics set to music.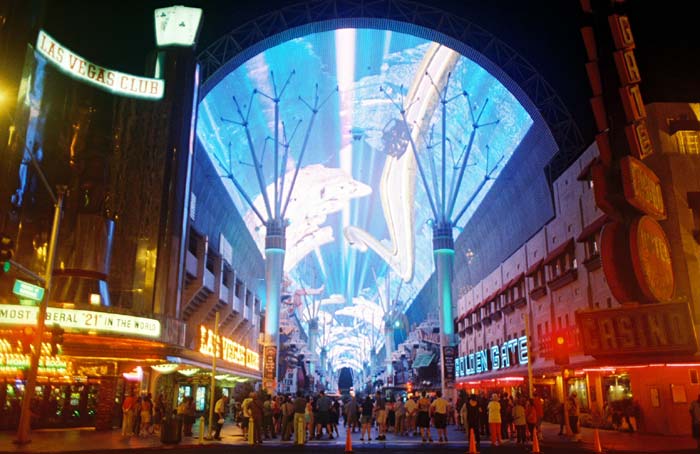 Ace checked out the casinos and gift shops; along the way he made a few friends.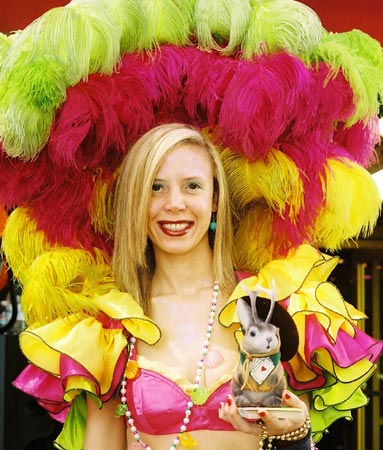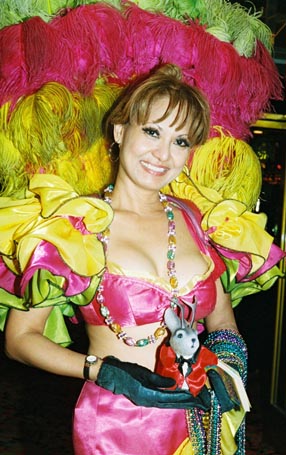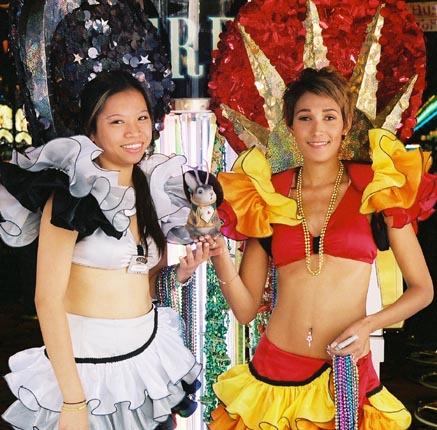 Of course, he had to try the slots.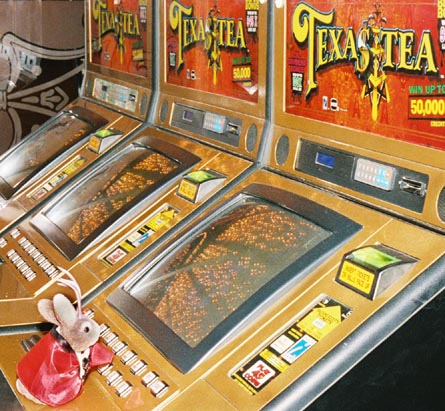 Before I went to bed, I noticed the carpet of the Plaza Hotel has this cool googie pattern.