Hutchinson Kansas Christmas Lights

Hutchinson, Kansas, simply rocks when it comes to decking the lawn with tons of wattage.
Aside from the afore-blogged lawn of
Dale Hankins
and the Hyde Park Luminaria, we've got several zones of interest, the most conspicuous of which is the large area of perimeter lights seen above and below. The lights span across most lawns from East 17th to 23rd Avenues and Meadowlark Lane to North Lorraine Street. The tradition started a number of years ago on East 22nd Avenue and typically begins Thanksgiving weekend and lasts til New Years.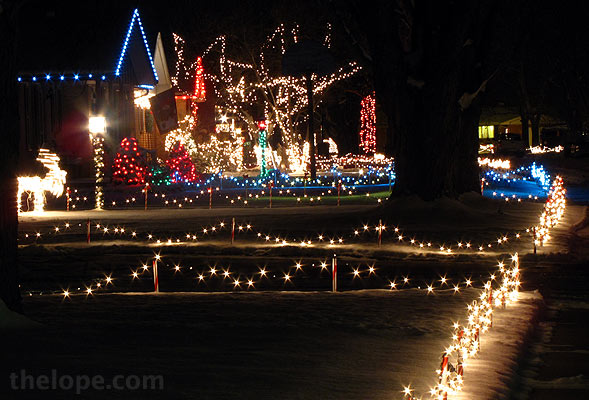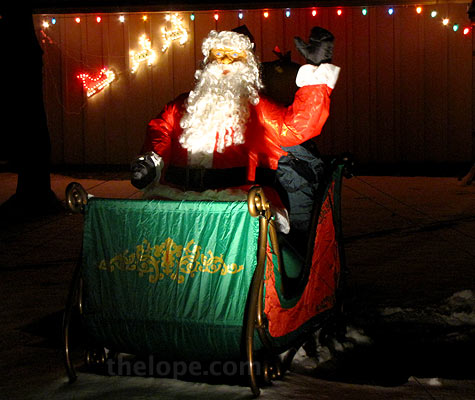 Some residents go the extra mile with displays like this automated Santa in sleigh on East 20th Avenue.
Here's a video of the scene.
Hutchinson has at least two houses with music-coordinated Christmas lights.
Not too far north from the perimeter light area, near the east end of the very short Newport Road, is a house with computer-coordinated flashing lights set to music that is broadcast through a low-power FM radio station. I shot a clip of this, posted it to YouTube and embedded it here, but YouTube disabled the audio since since it is copyrighted music. I don't know if the homeowner had permission to use it.
This house on College Lane uses speakers on the lawn instead of a radio signal.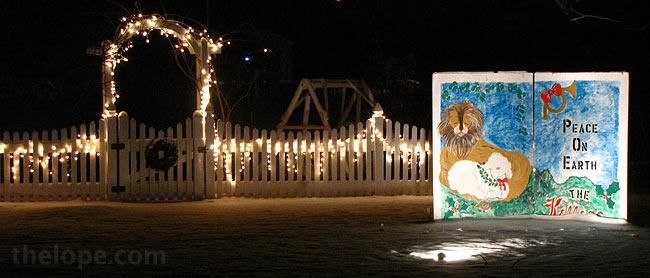 Moving on north of the bulk of the city, giant Christmas cards decorate the lawns of several streets in the Foot Hill Drive area north of East 43rd Avenue.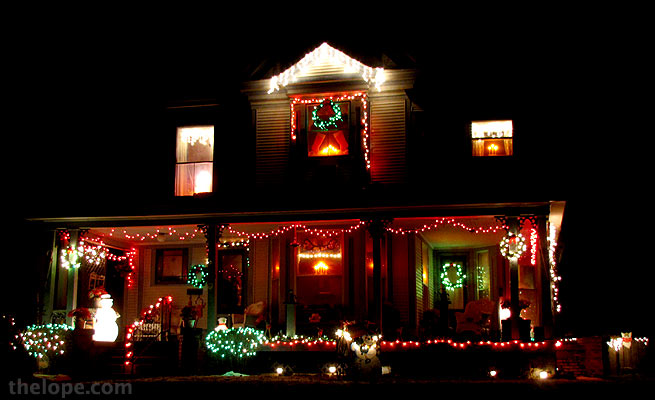 This house at 6th and Poplar is always decorated nicely.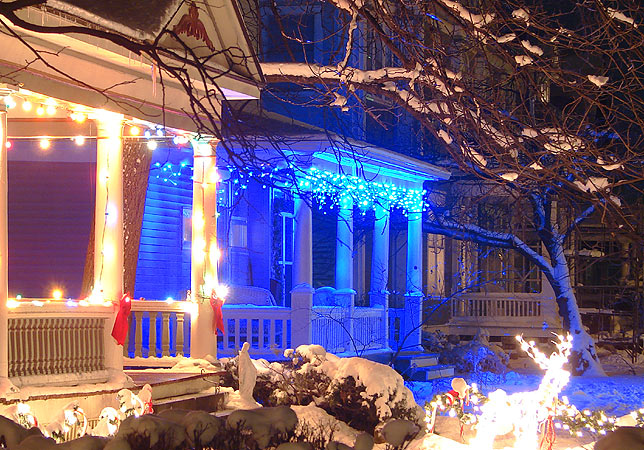 And this 2007 photo shows a scene on East Sherman Street, part of the Houston Whiteside historic neighborhood. Many houses in the neighborhood are decked out.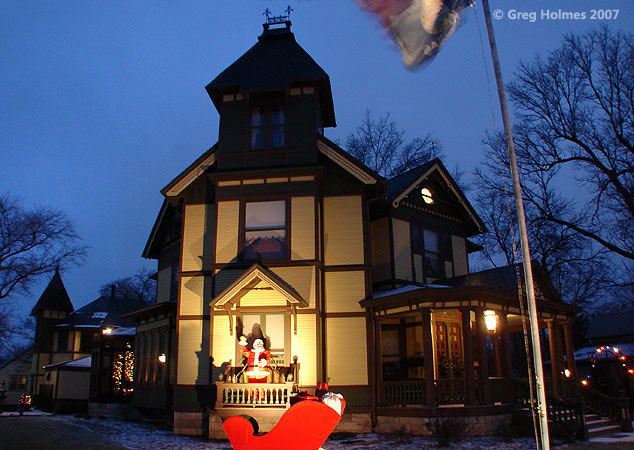 Also in the Houston Whiteside neighborhood, this restored Victorian home at East First Avenue and Plum Streets has featured a talking automated Santa for at least the past two years. See closer views,
here
.
Most of these lights are typically up through New Year's Eve.