Easter Egg Tree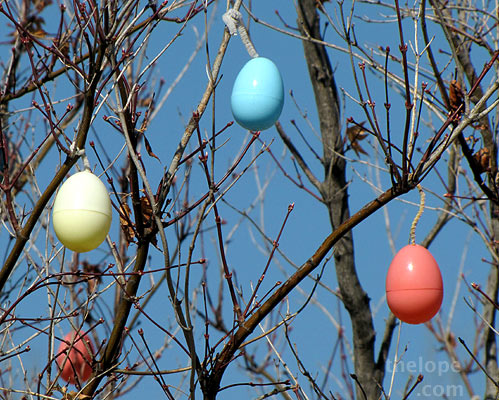 This is a sight I hope to see become more common - the Easter egg tree.

There's just something very "harbinger of Spring" about seeing dots of pastel colors hanging in bare trees.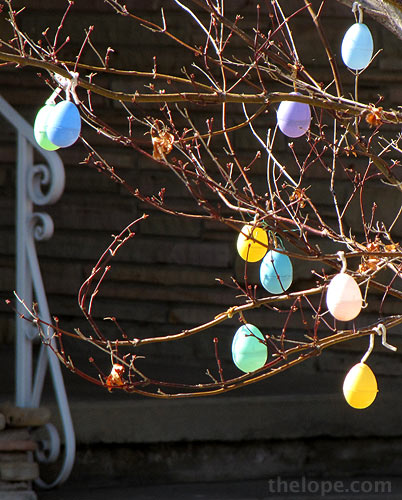 I don't even mind that these are mass-produced plastic eggs made in China.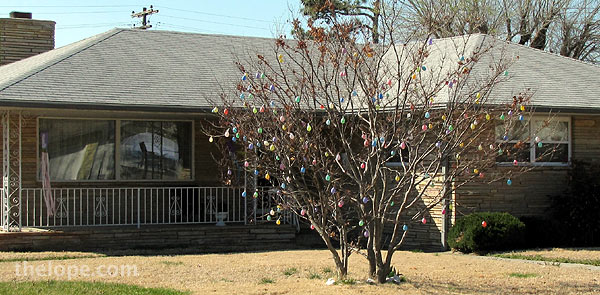 I saw these in Joplin, Missouri last month. Joplin has milder winds than does Hutchinson, Kansas. I don't think they'd work as well here.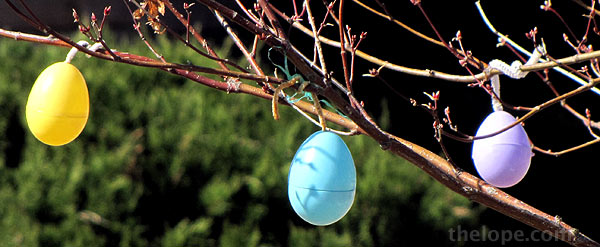 Now...what would they look like with lights in them?