Radio Star Still Dead
(Video Star wounded by Internet)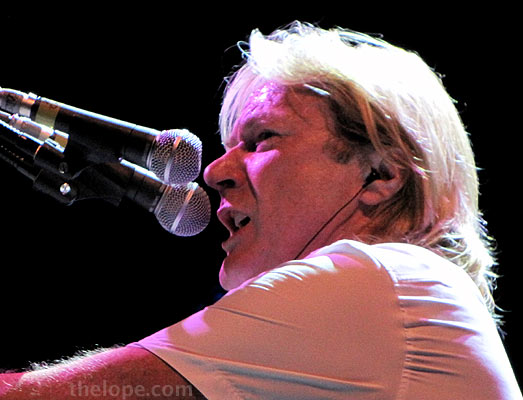 MTV was launched 28 years ago today. The first song broadcast was the Buggles' "Video Killed the Radio Star." In July, we saw ex-Buggle Geoff Downes (above) playing the keyboards -
lots
of keyboards - for Asia when they opened for
Yes
(a group in which he had also once played).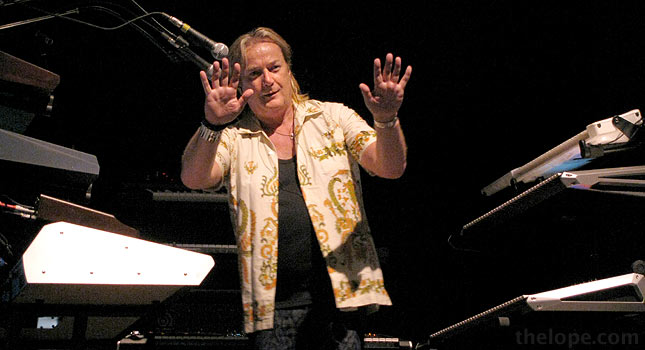 Downes displays the first hands seen in a video shown on MTV. Although I liked the Buggles, I much preferred The Midnight Special or Night Flight to MTV.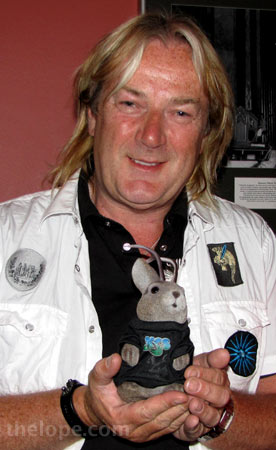 Ace caught up to Downes before the show; he's quite a likable guy. I took scads of pictures of both Yes and Asia; if any of you comment wanting to see them, I'll post a few.