McPherson Kansas Scottish Festival This Weekend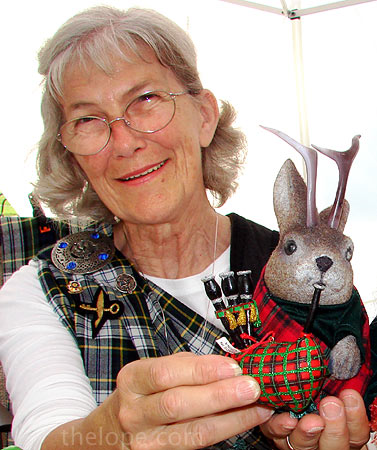 A kindly merchant equipped Ace with bagpipes last year at the McPherson Scottish Festival. The 2009 version of the event begins Friday, September 25, and runs through Sunday in Lakeside Park in McPherson, Kansas.
Just to get you in the mood, here's the City of McPherson Pipe Band:
They, and other pipe bands are part of the weekend.
I love bagpipes. When I was a kid in Joplin, Missouri, a pipe band practiced right across the street from my parents' house near Junge Stadium. The sounds of the McPherson Scottish Festival remind me of many a long-ago day when that music would waft through my screen window.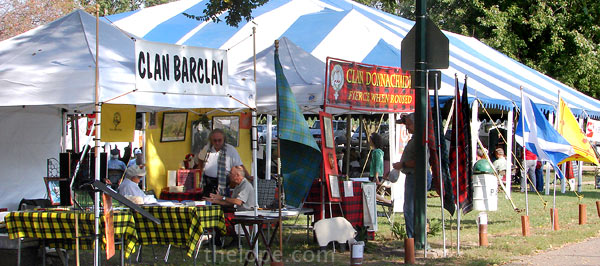 The three-day festival is a mix of clan meetings, entertainment and activities.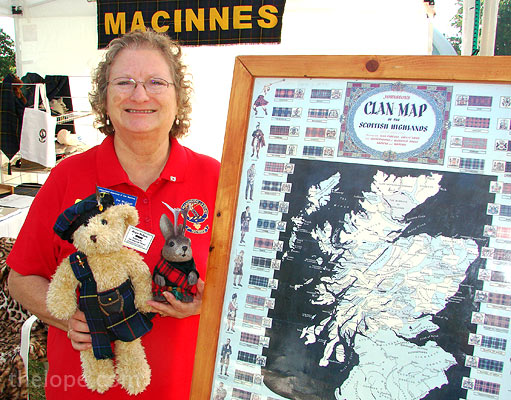 There are informational exhibits on specific clans.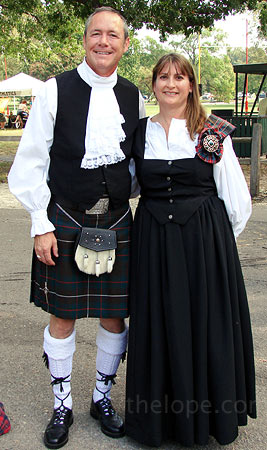 You'll see quite a bit of appropriate attire.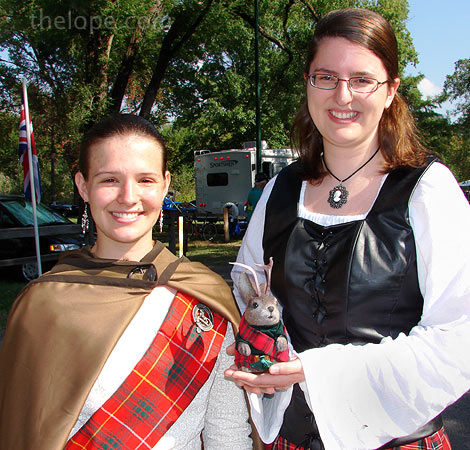 All ages were represented. Ace made friends with Rebecca (left) and Ashley of Wichita.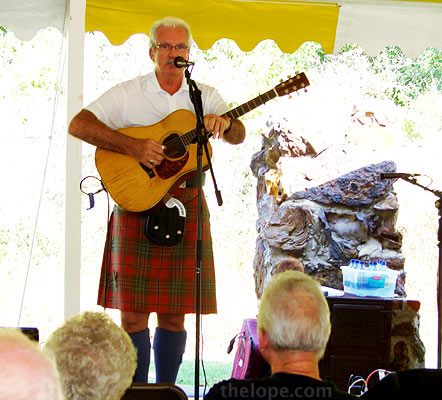 Scottish balladeer
Alex Beaton
will be a featured performer this year, as he was last year.
Celtic harpists
RoJean Loucks
(left), and
Suzanne Shields
, both of Wichita, played Aura Lee last year:
Loucks is scheduled to be back this year. I do not know about Shields.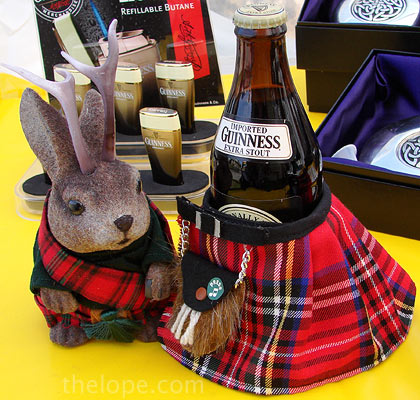 Of course, as Ace's valet, I am always on the lookout for suitable lopewear. It's too bad these drink cozies sold by Kiss Me Kate's tea room in Baldwin City, Kansas, were a bit large.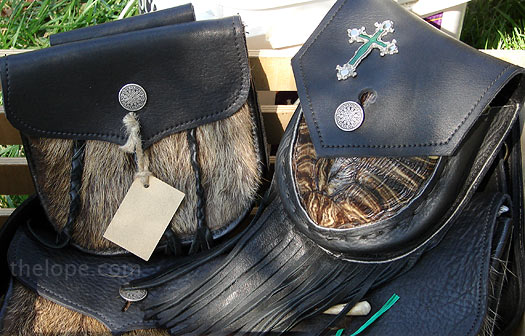 Of course, adult garb is available. These are sporrans. A sporran serves the function of a pocket on a Scottish kilt.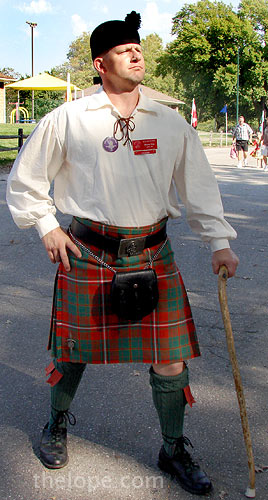 A sporran is worn like this. I got the feeling some of these people had posed before.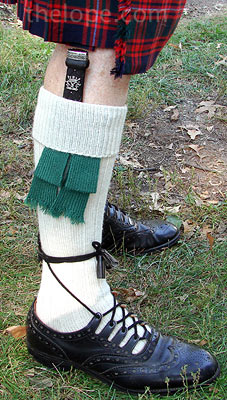 Of course, you can always put your knife in your socks.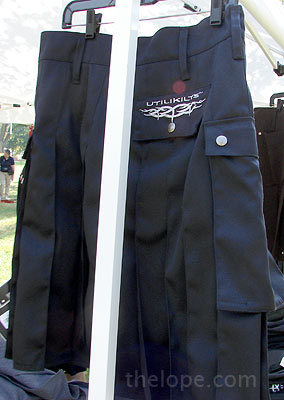 Need a kilt but don't want to give up those pockets you're used to?
Celtic Ranch
in Weston, Missouri, sold utilikilts.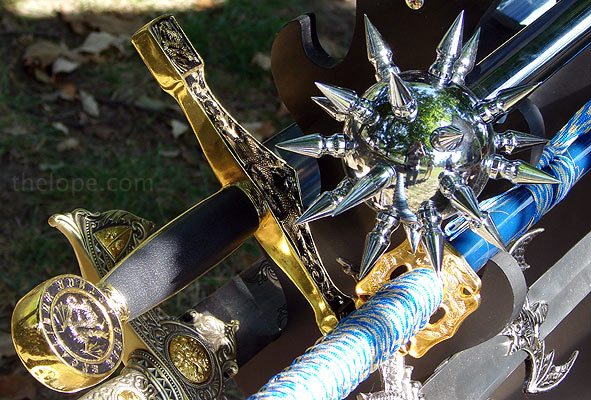 Perhaps you need a medieval fantasy weapon.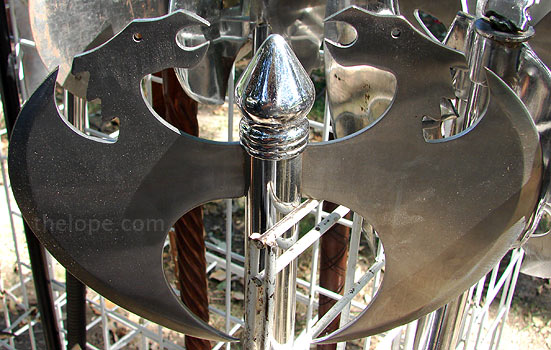 Well, I hope you don't
need
one, but you'll probably find some.

Perhaps an inflatable mace is safer?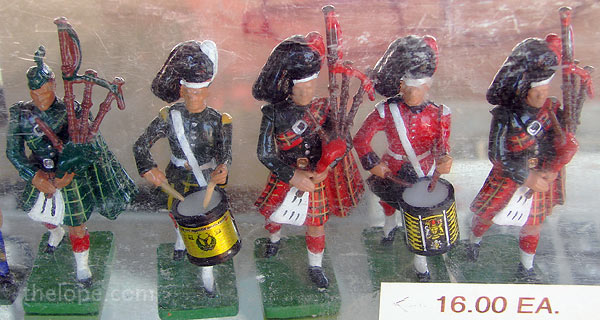 There were also thematic toys.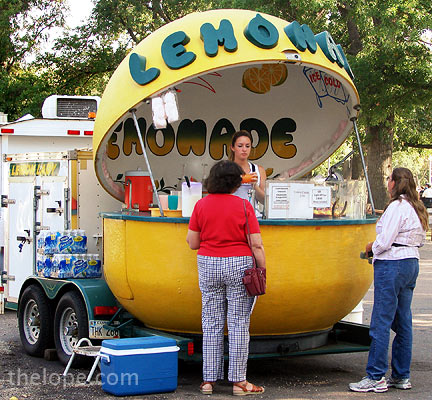 Not everything was exactly Scottish, but I did enjoy seeing this fiberglass lemonade stand. These used to be present at the Kansas State Fair, but were absent this year.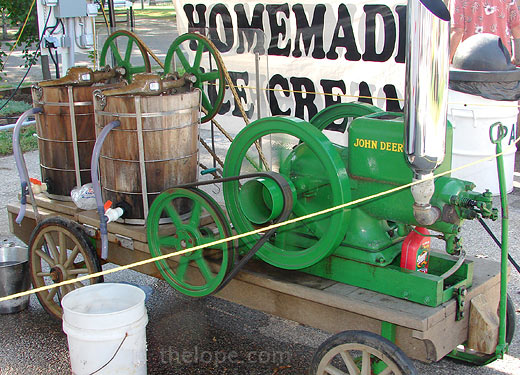 There was ice cream made with the help of a vintage John Deere engine.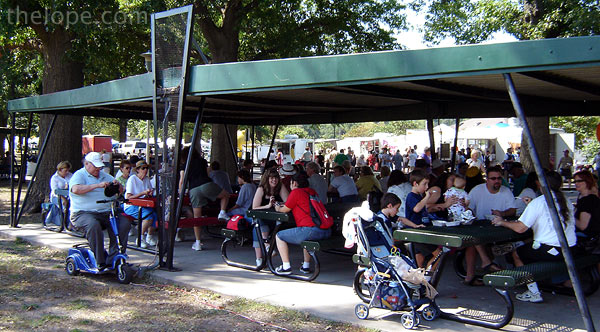 The picnic shelter in McPherson's Lakeside Park is somewhat mid-century modern.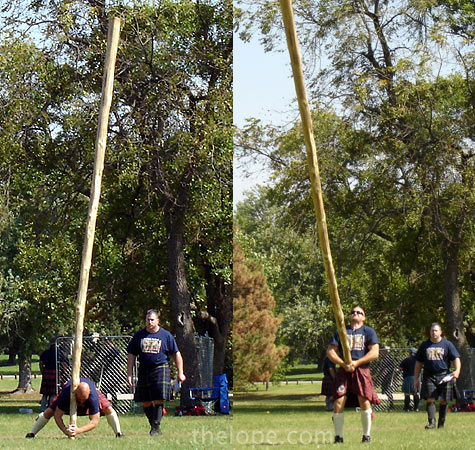 The full name of the festival is the McPherson Scottish Festival and Highland Games. This is caber toss, in which something like a telephone pole is thrown.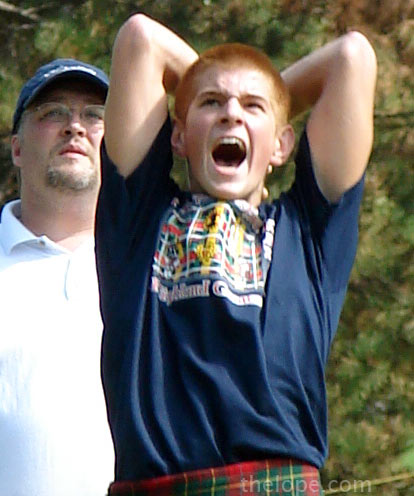 I was surprised to learn that the object is to have the caber fall directly away from the thrower, not to throw it the greatest distance. This young man's face shows the strain of having just thrown a caber.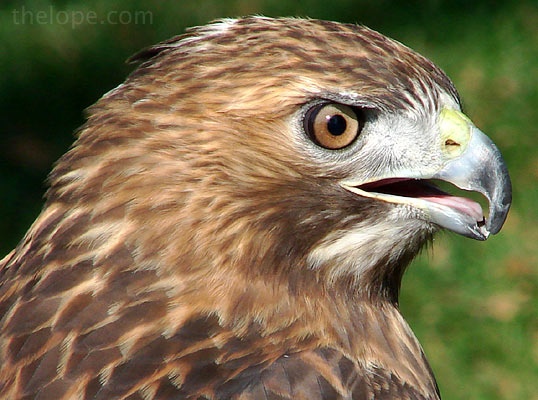 There was also an exhibit of falconry. I'd love to have one of these beauties live in my neighborhood for awhile feasting on pigeons.
See the festival's
website
for admission costs and other details. I'll have to miss it this year due to a scheduling conflict, but I'll envy those of you basking in the sounds of the bagpipes.