Lagomarcino's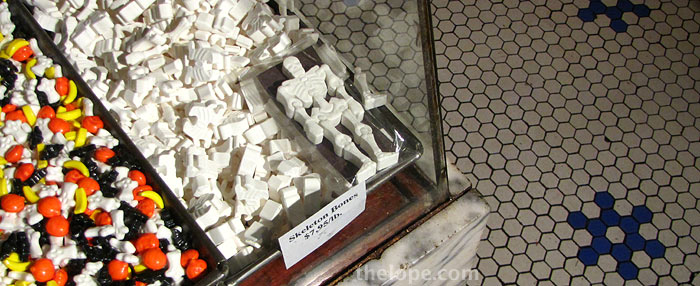 Only recently have I become aware that a whole market has sprung up in the sales of Halloween candy, other than the old (and fine) stand-by crop of candy corn and bags of mini-versions of mainstream candies. Check out the put-together candy skeletons next to the tart half moons, jack-o-lanterns, bats and ghosts.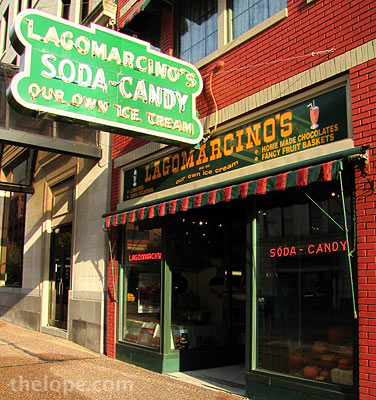 The venue for this batch of candy was Lagomarcino's, a Moline, Illinois, institution. The business was started in 1908 and the Moline location dates from 1918. I visited Lagomarcino's on September 26 of this year as part of our friends Carl and Kris' Food Coma Caravan.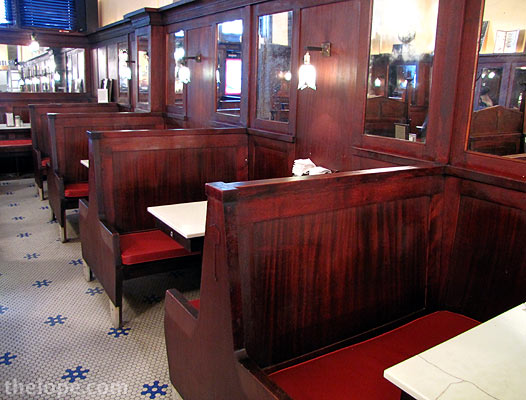 According to Lagomarcino's
website
, the booths were custom built by Moline Furniture Works and the hexagon terrazzo floor with blue flowers was laid by Cassini Tile of Rock Island. They also say the lamps in each booth were made by Tiffany.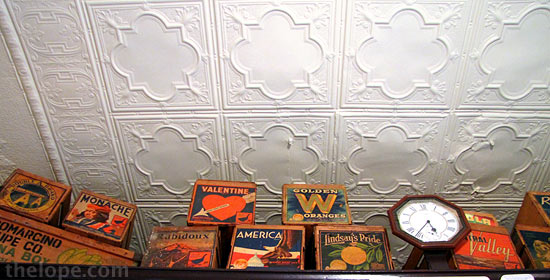 I'm making it a point to photograph textured metal ceilings wherever I go. According to their website, Lagomarcino's ceiling dates to 1894.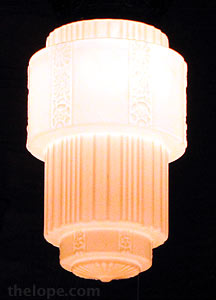 Employees told me the ceiling fixtures are original, but there's no information about them on the website.
The vintage of The store's candy cases varies from early 20th century to early 1950s. When I was there they were stocking treats such as gummi spiders and eyeball gum.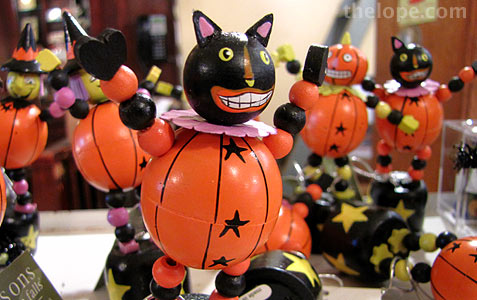 There were some modern trinkets but I resisted and bought only candy.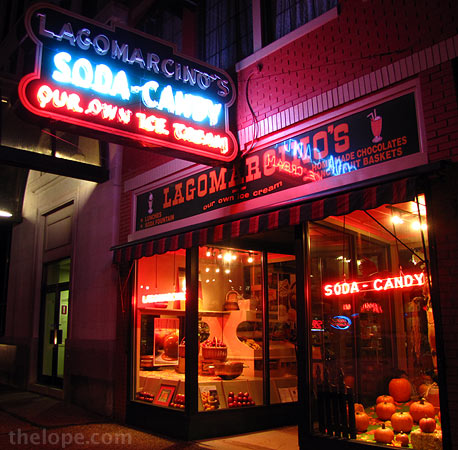 Of course we had to swing back by and shoot the
neon sign
. The part with the name of the business was not functioning. I guess I'll have to go back.