Stilled Star Still a Star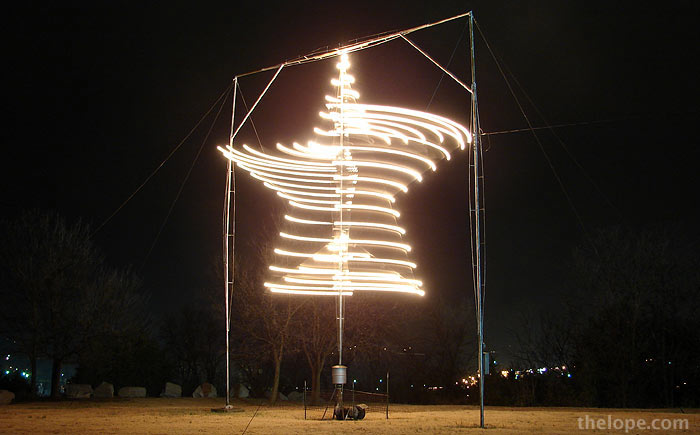 Part of the heavens no longer spins overhead.
The 50+ year-old lighted star atop the South Mound in Fredonia, Kansas, isn't spinning this season, but it
is
still lit. You can see what it used to do in the 2007 photo above, and read more about it in
The Star of Fredonia
and
The Cross of Fredonia
.
Yvonne Hull, Executive Director of the Fredonia Area Chamber of Commerce tells me that a motor issue has stilled the star. She says the Fredonia Lions Club (of which she is a member) needs $3,000 to replace the old motor with a heavier-duty one.
Should anyone feel like helping to set a star in motion again, Ms. Hull can give information as to how to donate. She can be reached at fredoniakschamber@twinmounds.com.