San Antonio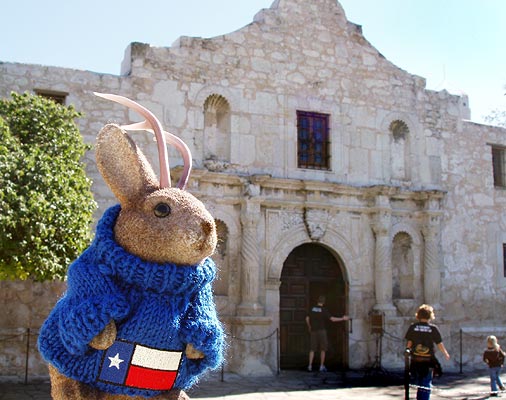 (Editors note: Writer
Patsy Terrell
accompanied Ace Jackalope on a Texas excursion earlier this month and was kind enough to take a few photos and document the trip. We're taking a break from our snow and ice coverage to present it.)
Texans get choked up when the
Alamo
comes up. We watched the video, went to the lecture, took the tour, visited the museum, asked some questions, walked through all the buildings and visited the gift shop. People from all over come to pay their respects at the Alamo.
The main building is a shrine and you are asked to refrain from taking photographs inside it.
Flags from each state represented at the Alamo are present in the main building, and each has a banner on it indicating how many people were there from that state. Tennessee had the most at 33. Kentucky was second.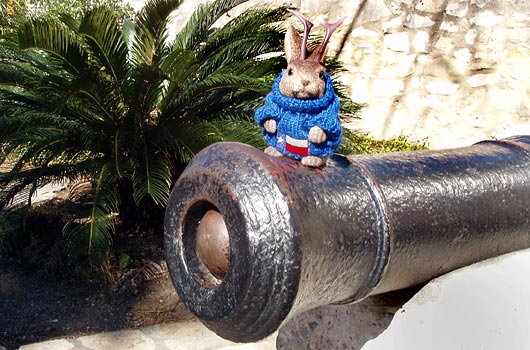 The battle of the Alamo is well documented so there's no point in me going into it here, but suffice it to say that the approximately 200 people present there held off Santa Ana's Mexican Army long enough to give the rest of Texas time to prepare for battle. Once the wall was breached, however, the battle was brief.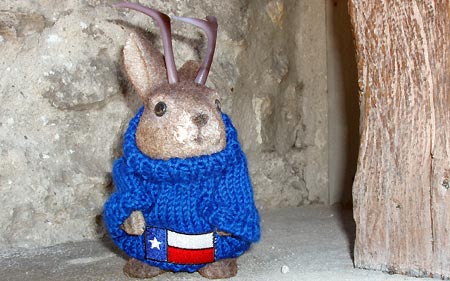 Most of the people at the Alamo perished in the long barracks. Fourteen people survived - women and children. The long barracks is now a museum. Ace is pictured in a nook outside it, wearing a Texas sweater acquired on a layover in the Dallas airport back in
October
.
"America's first celebrity," as he was described by our lecturer, Davy Crockett, was one of the people who died at the Alamo. I'm sure that adds to its cachet.
It has not always been respected as a shrine, however. The long barracks where so many died was a retail outlet for many years.
Mi tierra
is a San Antonio institution, and while you'll find plenty of tourists, there are also a lot of locals. The Cafe opened in 1941 and never closes.
The parking lot was largely Texas plates. It's the place everyone takes their visitors - not only because of the ambiance - but also because they can handle any size group. It's a big place.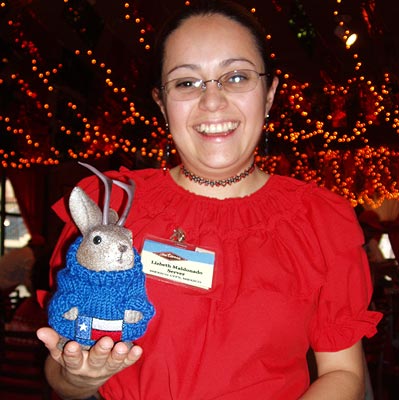 You register with the hostess and get a little buzzer. Your "15 minute" wait seems to more likely be about three - a nice surprise.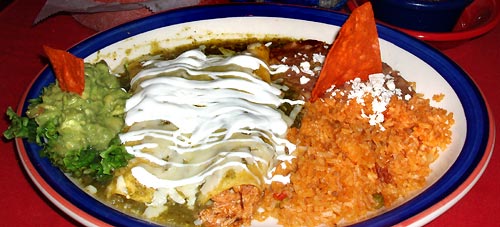 While you're waiting you can browse the bakery case that runs the entire length of the lobby and get a little something to take home. The Lope and I can recommend the pralines - this may not be New Orleans, but they know their pralines nonetheless.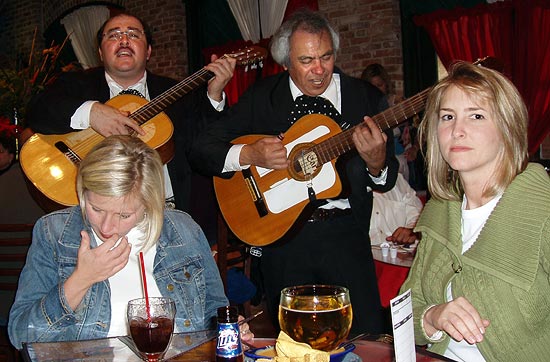 Strolling musicians are part of the appeal of Mi tierra, as these ladies discovered.
The ladies asked to see Ace.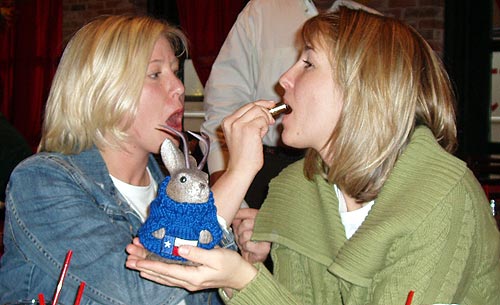 Apparently, there was break to re-apply lipstick.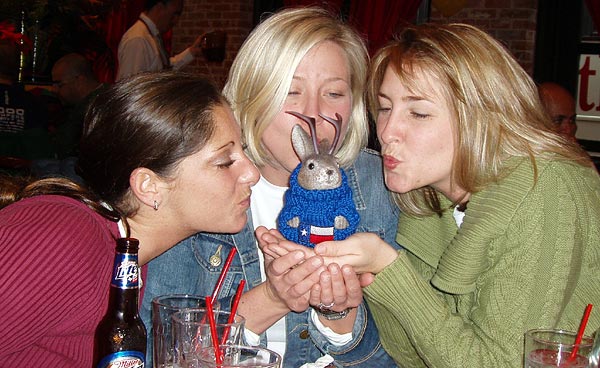 Texas is a friendly place.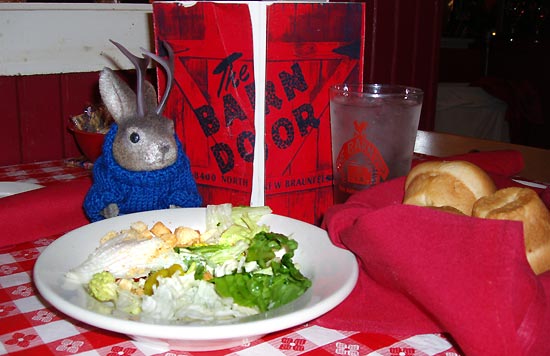 Another local institution Patsy and Ace visited in San Antonio was The Barn Door, noted for its garlic salad dressing.