Sleeping Under a Blanket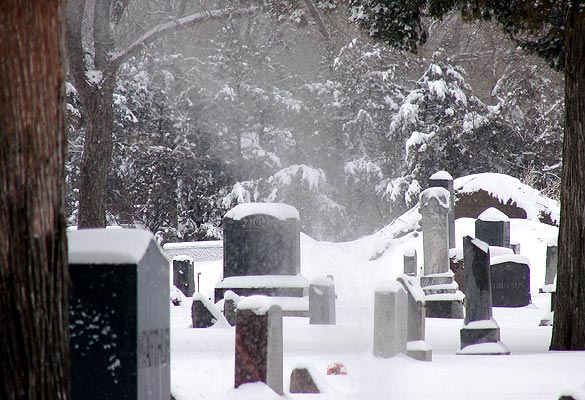 Eastside Cemetery, the oldest cemetery in Hutchinson, Kansas, lies under a white blanket after a storm deposited 7" of snow this past weekend. I explored it a bit Monday morning after the snow had stopped falling. It was completely silent, save for the sounds of wind, creaking branches and the occasional fall of snow from the trees.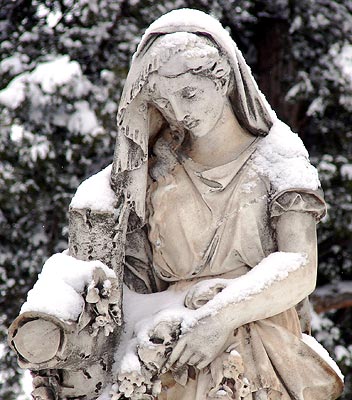 My favorite monument in the place is this one, a statue shared by Mary Elizabeth Harshsa (1864-1900), Edward Francis Harsha (1866-1897), Dr. John McClain Harsha (1819-1885) and Amanda (Slauson) Harsha (1840-1937). A list of cemetery facts in the office states that the statue was brought over from France in the early 20th century.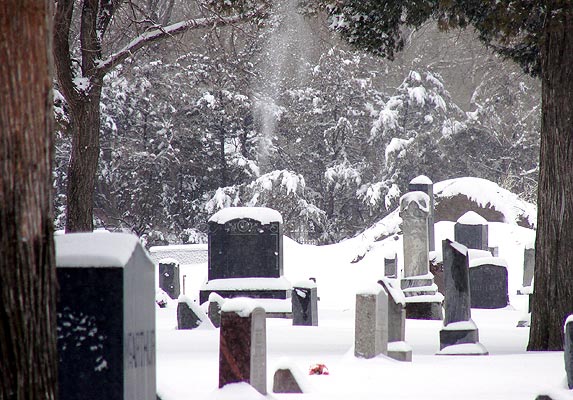 A sprinkle of snow drifting from trees overhead suggests the shape of a ghost.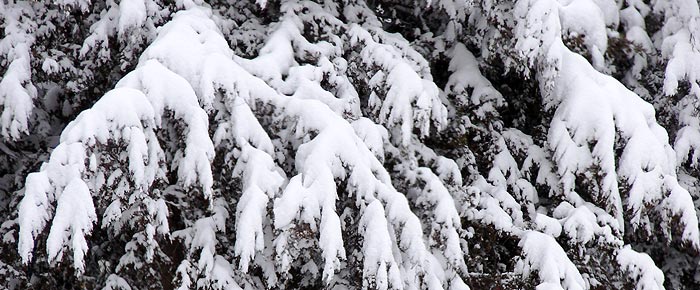 Tree branches, bent under the weight of snow, reach for the ground and the graves. It was nearly monochromatic here, nothing but cold stone, white snow and deep shadows.